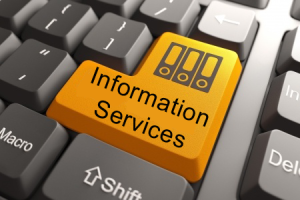 Another important phase of our operation is our Information Services Department, which is dedicated to providing meaningful, timely loss statistical reports to each of our clients. Our state-of-the-art claims system, FileTrac, allows us the ability to provide many types of Risk Management Reports. These reports reflect detailed, pertinent loss statistics in a clear and concise format.
FileTrac is the most complete, web-based insurance claim handling software service allowing real time updating of information.  Our system is online 24/7/365 with daily, redundant backup. All data is secured using SSL Data Encryption (as used in online banking and ecommerce).
This technologically advanced system organizes claims into an electronic file cabinet that enables our staff to have online capability from all of our offices and as desired by our clients.
Through FileTrac, we offer extensive reporting capabilities and reporting is scalable to the clients' needs.
The system allows us to produce individualized computer checks from each client's desired banking facility. By using this method, we assure our clients sole responsibility and control of claims fund money. We will offer bank account check reconciliation services.
Our Claims Management System online interface gives Curley Adjustment Bureau the technological breakthrough to provide more efficient, cost effective, timely, and streamlined claims administration services for our clients.
We are extremely proud of our Information Systems Personnel. Their background and experience allows CAB Claims Administrators to work with our clients to produce other meaningful statistical reports on the clients' individual programs.